PAPER TANKS (indie game, ink, doodle, unity, 2d, action, paper, tank, retro, ink, split sreen, beta, demo, dev)
A downloadable game for Windows, macOS, and Linux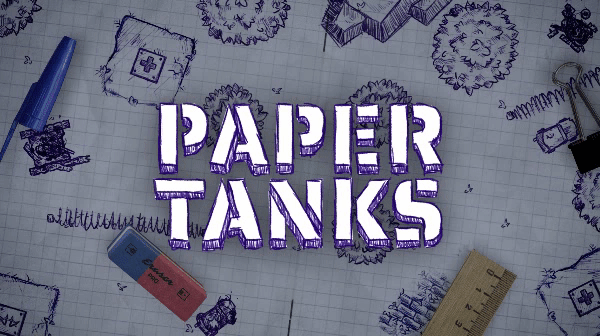 BUY IT NOW: EPIC GAMES | PS4 | Nintendo Switch | Xbox One | Google play | AppStore
When the lessons are boring, the hand involuntarily reaches to draw in the fields in a notebook. As soon as the work is completed, the notebook is laid aside and real life begins on its fields.

The game is inspired by tanks from retro consoles. We took the military setting as a basis and expanded the possibilities of the classic game.
Here is a game with an unusual visual style. Everything here is presented in the form of drawings in a notebook. Also there are stationery items as shelters.
Tanks:
You have three types of tanks to choose from: heavy, medium, fast.
Each tank has own characteristics.
Choose a tank according to the game landscape.
Customize the tanks to stand out from the rest of the players.
Campaign:
The game consists of a campaign in which more than 40 levels. The entire campaign is united by the plot.
Bonuses are provided on the levels, which provide a temporary improvement for the tanks.
Every 4 months, developers will release a DLC that will expand the world of PAPER TANKS.
Game modes:
Split screen mode and multiplayer allow you to play with friends: go through a campaign or PvP.
Cross platform. Play with friends on different devices.
Create levels and share them with your friends! Play these levels online or on a split screen.
Sound:
A pleasant soundtrack awaits you.
You are waiting for the sounds of "pew-pew" voiced by the voice of the developer.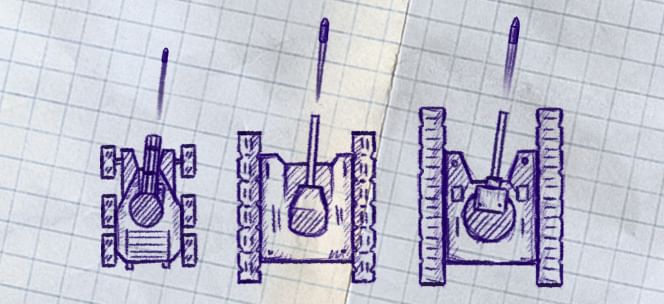 ATTENTION! EVERYTHING WRITTEN ABOVE THIS WILL BE ON RELEASE, PART IS ALREADY IMPLEMENTED IN THIS DEMO!!!

Download
Click download now to get access to the following files:
PAPER TANKS 32 bit DEMO.rar
61 MB
PAPER TANKS DEMO.rar
58 MB
PAPER TANKS DEMO linux.rar
64 MB
PAPER TANKS DEMO macOS X.zip
69 MB